Ingredients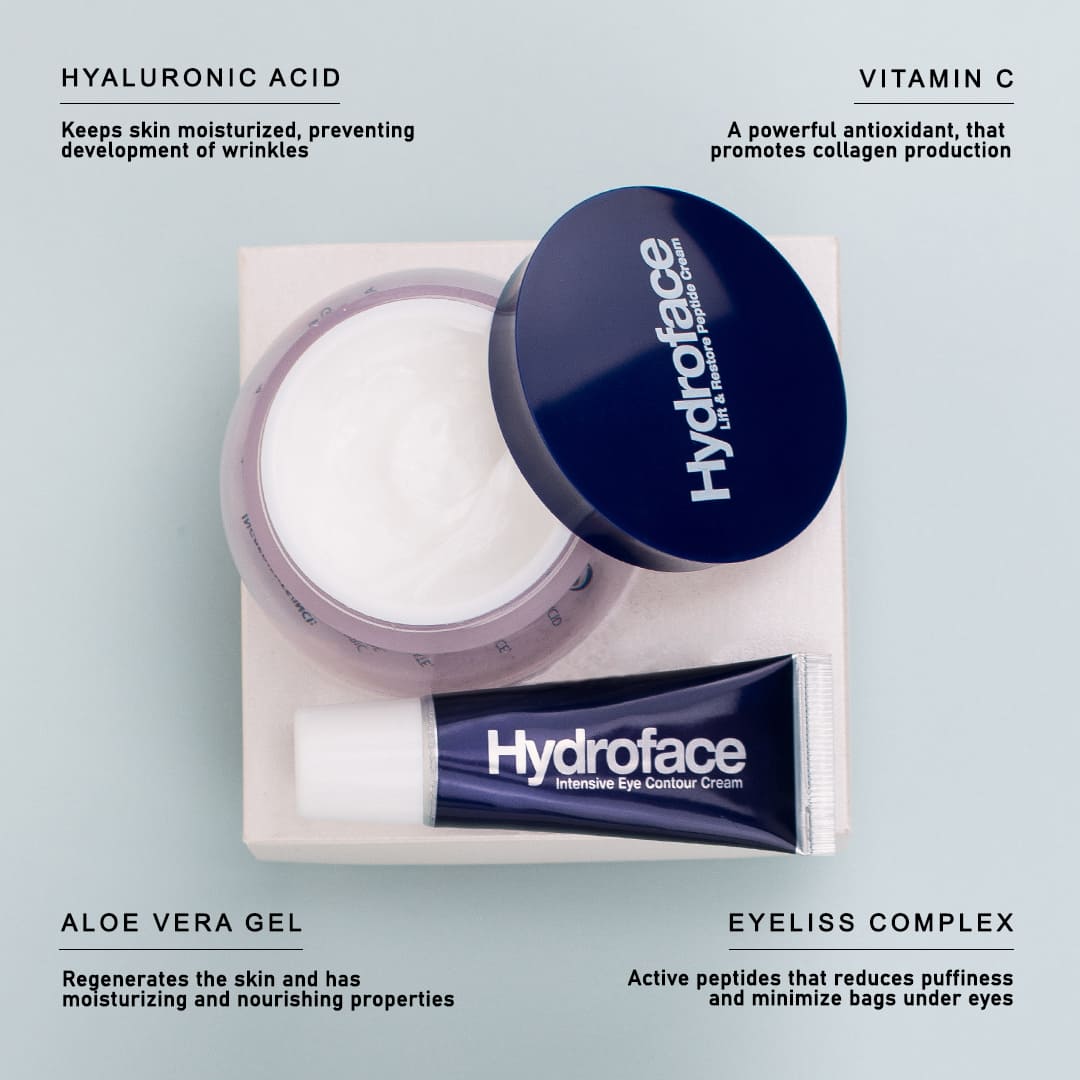 Peptide Face Cream:
Hyaluronic acid: has the ability to keep the skin moisturised.
Bisabolol: it helps skin hold onto moisture, reduces the appearance of fine lines and wrinkles.
Vitamin C: antioxidant that protects the skin, also promotes collagen production.
Matrixyl: targets and stimulates collagen synthesis, reduces wrinkles and fine lines.
Intensive Eye Contour Cream:
Aloe Vera gel: protects and nourishes the skin, keeping it healthy.
Citrus fruits extract: activates cell renewal and reduces dark circles.
Eyeliss complex: fights puffiness and reduces bags under eyes
Vitamin E: fights off free radicals and protects skin.