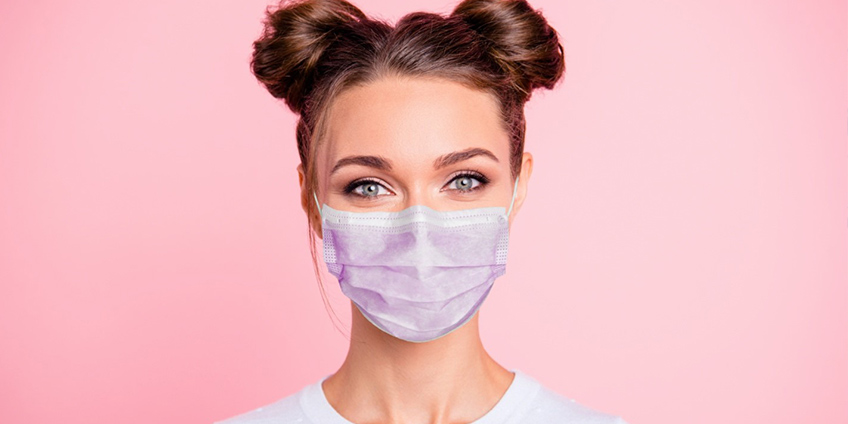 Skincare Tips To Follow During the Covid-19 Pandemic
Posted By: John
Skincare during Covid-19 is as important as desinfecting
Many workers in places such as salons, restaurants, retail stores and in health care wear masks throughout their shifts during the COVID-19 pandemic. It is recommended to wear cloth masks in public to help reduce the spread of the coronavirus by people who have COVID-19 but don't realize it.
But as helpful as it is, mask use can lead to chafing of the skin on the bridge of your nose, chin, cheeks and even behind the ears. Some people develop itchiness or a rash. Sweaty or damp conditions under the mask can lead to acne breakouts and other skin concerns. To ease these complications of mask wearing during the COVID-19 pandemic:
Adopt a regular skin care routine. Cleanse and moisturize your face before and after using a mask. Be careful what products you choose for your skincare, be sure it's moistuizing and protecting as Hydroface is.

Don't use products with petrolatum, though. Petrolatum is a common ingredient in "heavy-duty" creams and ointments, such as petroleum jelly. It can get in the way of the mask's function, especially N95 masks used by some health care workers. If your skin tends to be on the oily side, go for a water-soluble moisturizer.

Use a barrier ointment or bandage. To prevent or relieve skin injuries caused by pressure or friction from masks, a thin layer of zinc oxide can soothe and protect skin. Zinc oxide is a skin protectant often used for diaper rash or severely chapped skin. Use it on the bridge of your nose or behind your ears.

You can also try placing a bandage between the skin pressure points and the mask. Ask your doctor or pharmacist about bandages or dressings that provide cooling relief and conform to the skin while still allowing for appropriate mask use.

Ease blisters. If a blister forms, keep it clean and apply antibiotic ointment. Use a bandage to create a protective barrier between the blister and the mask.
Treat acne. If you develop acne, cleanse your skin regularly. Use a water-soluble moisturizer. Look for acne treatment products that contain benzoyl peroxide or salicylic acid. Also, avoid popping or squeezing pimples, which can contribute to inflammation and infection of the area.
Moisturising is key
When cleansing, think about switching to a moisturising or oil-based cleanser, as these successfully remove dirt, make-up and pollution without drying your skin.
Knowing what soap goes on your skin is important
Avoid using soaps which strip the natural oils – these oils form part of our skin 'barrier' and work to prevent further moisture loss. As a rule of thumb, it is usually best to ditch the traditional bar soap, particularly if you have dry or sensitive skin.
A special effort is required during these unprecedented times
More people suffer from dry, cracked skin due to wearing masks frequently. Regular application of rich moisturisers containing barrier-boosting niacinamide and hyaluronic acid can help to leave skin smooth and supple.
Locking in moisture will be even more effective
You might benefit from a richer moisturiser when it's particularly cold. Look for a combination of effective moisturising ingredients such as Hyaluronic acid, Vitamin B3 and Bisabolol which attract and lock-in moisture without blocking pores, so they are perfect for use under masks.
Frequent application goes a long way
Apply your creams after washing and reapply frequently throughout the day. Some benefit from slathering on a thick layer of moisturiser at night, as this helps creams penetrate deeper.
Smile behind a face mask can be recognized by others, body language expert says, so don't forget to smile and be positive.
Products related to this post